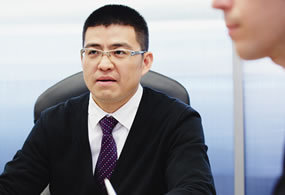 HR Services, staffing solutions
At GardaWorld we only employ highly qualified and technically proficient staff to serve our clients. We believe that people are our most important asset, and that is why we give our employees every chance to reach their full potential.
Depending on the your interest you can be placed in a customer service, financial advisor or teller position and more!
Join our Talent Community to receive updates about our positions.
GardaWorld an employer of choice.
Results 1 – 15 of 15
Page 1 of 1
Search results for "".
Title
Location
Date
Directeur qualité Job

Montreal, Quebec, Canada

Jul 24, 2017

adjoint(e) au recrutement Job

Montreal, Quebec, Canada

Jul 24, 2017

Property Administrator - Toronto Job

Toronto, Ontario, Canada

Jul 21, 2017

Project Manager - Toronto Job

Toronto, Ontario, Canada

Jul 20, 2017

Property Manager - Toronto Job

Toronto, Ontario, Canada

Jul 20, 2017

Conseiller / conseillère en recrutement - ville de Québec Job

Quebec, Quebec, Canada

Jul 20, 2017

Journée Emploi : 15 journaliers et 8 caristes - Rive Sud de Montréal Job

Boucherville, Quebec, Canada

Jul 14, 2017

Engineering Technician - Toronto Job

Toronto, Ontario, Canada

Jul 13, 2017

Caissières bilingues - bancaire - temps partiel Job

Gatineau, Quebec, Canada

Jul 6, 2017

6 opérateurs de poinçonneuse -Ville Saint- Laurent Job

Montreal, Quebec, Canada

Jul 3, 2017

6 opérateurs de presse plieuse - ville saint-laurent Job

Montreal, Quebec, Canada

Jul 3, 2017

Caissieres - service clientèle - bancaire - Temps partiel Job

Brossard, Quebec, Canada

Jul 3, 2017

Caissieres - service clientèle - bancaire Job

Blainville, Quebec, Canada

Jul 3, 2017

Caissieres - bancaire - temps partiel Job

Quebec, Quebec, Canada

Jul 3, 2017

Caissières bilingue - bancaire - temps partiel Job

Montreal, Quebec, Canada

Jun 30, 2017
Results 1 – 15 of 15
Page 1 of 1