Join our Talent Community
If you didn't find any jobs stay connected by joining our network! Enter your email and tell us a bit about yourself, and we'll keep you informed about opportunities at Garda that match your interests.
Search by Location
Search for a career with GardaWorld in one of our many locations around the world.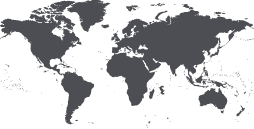 Search Jobs by Location
GardaWorld, the leading privately owned provider of business solutions in the world gives its employees every chance to reach their full potential. We seek people who embrace the vibrant energy and entrepreneurial spirit of our culture. GardaWorld offers a dynamic working environment that promotes advancement within the organization.
As an established company, we are looking for people wishing to take part in our growth by being part of a strong team.
Featured Jobs
View our job categories in your area of interest by clicking on the links below.