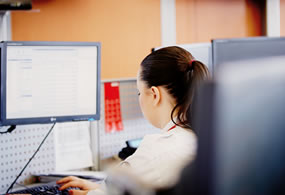 Administrative jobs
GardaWorld encourages teamwork and gives its employees every chance to reach their full potential. Security is an ever-changing industry, and GardaWorld conducts its affairs accordingly, anticipating change in developing business strategies. From the day you start, you'll be part of a team working in a dynamic environment, with some clearly defined tasks. We have a variety of openings in administration, logistics, mechanical maintenance and computer systems. In this job, advancement is based on individual performance and professionalism.
Join our Talent Community to receive updates about our positions.
GardaWorld an employer of choice.
Results 1 – 2 of 2
Page 1 of 1