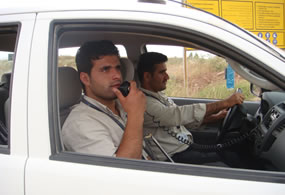 Security Services Jobs | International
At GardaWorld we only employ highly qualified and technically proficient staff to serve our clients. We believe that people are our most important asset, and that is why we are one of the most trusted security services companies in the world. A career at GardaWorld will allow you to work in unique locations across the globe on exciting and challenging projects, for a wide variety of clients. We foster an open, cooperative and dynamic working environment that promotes mutual respect and encourages career growth and advancement within the organization.
For more information on our international business visit www.garda.com/gw
GardaWorld an employer of choice.
Results 1 – 2 of 2
Page 1 of 1